About Us
---


.The road to home business ownership is the simplest path to
.prosperity in the history of capitalism. The Industrial Revolution
.changed the world and we're now reaping the benefits of the
.Information Revolution: regular, every-day people can become
.legitimate business owners and truly have an unlimited income
.potential with very little investment. Never, in the history of
.the world, has this been more possible than today.


We started looking into companies we could partner with. Companies that were setup to help the average American family succeed in business ownership. It's amazing how much technological advancements like instant messaging, cheap long distance, and e-mail are bringing people all over the country, and all over the world, together.
If you are asking why you should choose me as a mentor or why you should check into our recommended opportunities – then you are exactly the type of person we like to work with – someone with vision, wisdom and a healthy level of skepticism. Although your mentor can not do it for you, we can be a KEY ingredient to your success. Hopefully the following questions and answers will help you decide if Mike Waite and our team is the right choice for you:
1. Tell me a little about yourself.
Originally from Oklahoma, I went to the US Air Force Academy to pursue my dream of becoming an F-16 fighter pilot which I still do today. I have served on 4 continents, 10 countries, and 22 states over the past 14 years as a pilot, flight instructor, evaluator, and military commander. My first love has been, and always will be, aviation – immediately followed by the sport of soccer (consequence of being raised in Germany). Where I still continue to fly the most advanced multi-role fighter aircraft in the world, moving into a home business has been a natural progression because it's all about leadership, risk management, and taking care of people.
2. Tell me about your family.
This April, Jennifer and I will celebrate our 6th wedding anniversary. We have one newborn daughter, baby Clare - born 21 Mar 2006. We have two more "kids" - our dogs Bogey (age 6) and Sadie (age 9 months). We enjoy outdoor activities (kayaking, whitewater rafting, snowboarding, etc.) and traveling. Pictures always speak louder than words - here we are in action ->Pictures.
3. Where do you live?
We live in very sunny and very dry Mountain Home, Idaho. Located just 20 miles from Boise, we don't live in the green, mountainous part of Idaho. We live in "Napoleon Dynamite" territory (if you've seen the movie you'll understand). Though the green forests, mountains, rivers, and ski slopes are all a very short drive away.
4. Are you full-time or part-time?
Like 99% of most home business owners, I'm working part-time – with a goal to eventually build-up to a full time income. I'm fully dedicated to staying in the Air Force for 20+ years, but work on building financial security and personal freedom for my family in my spare time.
5. Do you provide training?
Yes, I only mentor to subscribers of LeadersClub. The training provided is the best in the industry. Our "Works Team" holds twice weekly training calls and full support to all of our associates.
6. Can you support someone who lives in another part of the country or a different country?
Yes, we are actively doing that right now, and have become experts at it.
7. Why did you get started with a Home Business?
It was not just for the opportunity to build financial security and freedom for my family. But also for the immense opportunity to grow personally and professionally. While building a home business, I have learned a lot and re-learned important lessons I had forgotten. A home business offers a thriving and stimulating environment for people, like us, who think:
"How can I afford it"......versus......"I can't afford it"
Invest Money..............................Spend Money
Pay Now, Eat Later..................i....Eat Now, Pay Later
Manage Risk................................Eliminate Risk
"I Think"....................................."I Feel"
Earning....................................i..Receiving
"I'll see it when I believe it"............"I'll believe it when I see it"
"I'm glad I did" ..........i.................."I wish I did"
I Plan..........................................I Dream
I Do............................................I Talk
8. What can you do for me?
We can personally show you how to fulfill your dreams - and literally save you hundreds of hours and thousands of dollars. We have already been through the "trial and error" and learned things "the hard way". The difference between excellence and mediocrity is commitment. We are absolutely committed to going the extra mile for all our business associates with a full array of tools and resources. If you don't quit, neither will we. Our team will also give you camaraderie and FUN on our journey together.
9. How is the best way to contact you?
Fill out our On-Line Contact Form or give us a call at 208-587-0646.
10. Why should I join you NOW?
The timing is PERFECT. Call and I'll explain why. By joining NOW you ensure that you access Mike's personal mentoring and training. He is serious about finding quality leaders to train. By joining NOW, you will not miss out and also have the opportunity to prove yourself to Mike that you could be one of the handful of leaders that he will help raise up to become VERY successful with him on this journey.
__________________________________________________________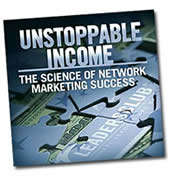 We've helped thousands of people over the last 10 years achieve their dreams in a Home Business...
Thanks to the proven strategies revealed
on this CD.
....and we want to give you a copy free!
Click Here For Your Free Training CD
___________________________________________________________
¦About Us¦Contact Us¦Our Partners¦
¦Site Map¦Links¦Home Business Consultants¦

© Copyright 2005. Home-Business-Expert.com