MLM Income Leverage
---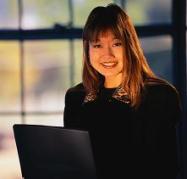 MLM income leverage is provided by the business model known as Network Marketing or MLM (Multi-Level Marketing).
It is basically an affiliate reseller business system modified to include a more robust residual income potential.
________________________________________________________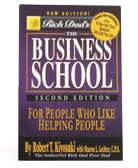 "If I had to do it all over again, rather
than build an old style type of business,
I would have started building a
network marketing business."
-Robert Kiyosaki
________________________________________________________
- Robert Kiyosaki is the best-selling author of Rich Dad Poor Dad - now 5 years straight on the NY Times Bestseller List. He calls MLM the Business School for people who like helping people.
In the same regard, it is often called a people's franchise. MLM Income Leverage uses all the advantages of a franchise system while minimizing the disadvantages.
PROS
- Licensed Trademark / Brand Recognition. With an already developed and licensed national or international brand, you won't have to invent or produce your own product.
- Very Low Start-up Costs. You might be amazed at how little it takes to get started. Most network marketing opportunities require less than $300 to get started (including hidden costs). That is a very small fraction of the investment that has traditionally been required to get involved with a business.
- Part-Time Option. You can keep your full-time job while you start learning the skills and tools required for business success.
- Training. Comprehensive training programs and one-on-one mentoring from established business leaders. You can learn everything from time management to marketing to tax benefits and everything in between.
- Build Residual Income. Generate revenues continuously, every single month, even when on vacation. This is the key to retiring comfortably, or even wealthy.
- Skill Development. A lot of starting a business is not just what you will have, but also who you will become and what you will learn about: leadership, communication, sales, marketing, and management (of time, money, and people).
- Automated Systems. Order-processing, product distribution, and accounting systems are all automated. You won't be stocking product in your closet because all inventory management is accomplished by the company. Customer service is also provided by the company.
-- No Customer Service
-- Website Provided
-- No Inventory Management
- No Licensing or Permits. There are no licensing, legal, or insurance requirements to get started.
- No Employees. All of the headaches associated with employees are completely eliminated: hiring, firing, management, salaries, pension plans, taxes, discipline, etc. With network marketing you'll still be in business for yourself, but you won't be in business by yourself.
- Support. You can be part of a team of motivated and honest people. A team who has a vested and personal interest in seeing you succeed because your success equals their success.
- Business Leverage. You can generate revenue from the efforts of everyone on your business team; not just from your own effort.
- Flexibility. You are free to run your business as you see fit, as long as it's honest, ethical, and legal. Set your own hours: wake up early, sleep in, or stay up late.
An MLM Income Leverage program really is a business school since you will be in a comprehensive training program from day one. Click here to see how MLM home business income works.
Is Multi Level Marketing Legal? Not only is it perfectly legal, it is proving to be the most revolutionary business system in history. Hundreds of thousands of people have literally fired their bosses and found a path to financial freedom. The advantage offered by MLM income leverage is through Multi Level Marketing compensation plan structures.
________________________________________________________
"Try not to become [just a person] of success,
but rather try to become a [person] of value."
– Albert Einstein
Here is the incredible value that MLM income leverage brings:
1) True Equal Opportunity. "A network marketing system, a system I often call a personal franchise, is a very democratic way of wealth creation." – Robert Kiyosaki
2) Life-Changing Business Education. Real-life skills will make you rich, not theories.
3) Friends Who Will Pull You Up, Not Push You Down.
4) The Value of a Network – Metcalfs Law.
5) Develop the Number One Skill in Business: Selling (It's not as hard as you think).
6) Leadership. Develop yourself as a professional and a leader.
7) Don't Work for Money. Have your money work for you. There's a difference between working for money and working for wealth.
8) Create a Family Business.
9) Use the Same Tax Loopholes the Rich Use.
Build your own network rather than working for a network.
Request our FREE Home Business Success Pack to learn how to research and analyze an MLM opportunity.
Click here for our Top Ten MLM Book List
To continue your research, click below:
Our Home Based Business Opportunity Guide:
How to Analyze a Business Opportunity.
___________________________________________________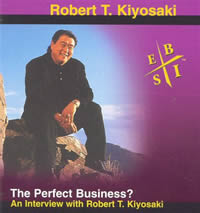 "Money is important, but I don't
want to spend my life working for it."
-Quote from Rich Dad's CASHFLOW Quadrant
The Perfect Business CD is a 25 minute
audio interview that introduces you to
Robert Kiyosaki and his philosophy on
The Perfect Business.
...and We Want To Give You A Copy Free
MLM Income Leverage:
Click Here For Your Free Perfect Business CD
_________________________________________________________
¦ About Us ¦ Contact Us ¦ Our Partners ¦
¦ Site Map ¦ Links ¦ Home Business Consultants ¦

© Copyright 2005. Home-Business-Expert.com