Self Help Business Book:
Top Ten List
---
If you're looking for some great books on business, this list should be your first step. These are Hands-Down Bar-None some of the best business books ever written. Some of them are fairly old - but good wisdom is timeless. They mean less time, less money, less risk, and a higher standard of living. They will have a profound impact on your business success - great techniques, strategies, and philosophies that we consider required reading.
#1) How to Win Friends and Influence People
by Dale Carnegie
Our Ranking:

Don't let the fact that this book is old lead you to believe that it is outdated. Techniques and technology may change, but principles and human nature endures. The first and best book on human relations – and will still be around when the current best-sellers are lost and forgotten. This is a self help business book I personally review on a monthly basis. You are in for a real treat with the timeless techniques offered here.




#2) The 7 Habits of Highly Effective People
by Stephen R. Covey


When you take success strategies and turn them into everyday practiced habits, you get results. Small things done every single day (e.g. habits) have an accumulative effect: good or bad. Dr. Covey has put together one of the best self-help business book ever written. In addition to being a great home based business book, this has also made my personal Top-10 Overall List.




#3) Influence: The Psychology of Persuasion
by Robert Cialdini


This is simply a superb business book that addresses the psychology of human nature and how people are persuaded. Whether you are a manager, pastor, volunteer, or any manner of professional – this book will add immense value to your career. With a well-written, intelligent, and entertaining manner, Cialdini offers his scientific-based view of influence. This is a mandatory self help business book for your library.




#4) Think and Grow Rich
by Napolean Hill


Similar to Dale Carnegie's book, this is a timeless classic. This is a "paradigm-shifting" book. 90% of the solution to a problem is understanding the problem exists. Having your eyes opened to a problem you didn't know existed is a paradigm shift – a different way of thinking. You'll never think about success or wealth in the same way again.




#5) Conversations with Millionaires
by Mike Litman


To come up with our own creative sources of wealth, we need to master the thought processes that motivated the lucrative actions of millionaires. Full of insightful interviews with best-selling self help business book authors: Jim Rohn, Tony Robbins, Mark Victor Hansen, Wally "Famous" Amos, Jack Canfield, Robert Allen, Sharon Lechter, Michael Gerber, Jim McCann, and Jay Conrad Levinson.




#6) Rich Dad Poor Dad
by Robert Kiyosaki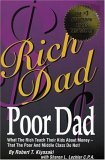 The interesting story telling makes this book fun to read as well as informative. This book was also a paradigm-shifting self help business book for me. I remember reading it in August 2004 in a dorm room in Osan Air Base, South Korea during an exercise. This book was urgently needed to nourish the financial mindset of Americans who want to achieve personal freedom in a free country.




#7) The Richest Man in Babylon
by George S. Clason

Common sense is not necessarily common knowledge. Many claim that books like this are just "good old fashioned common sense". The principles in this extremely short home based business book are timeless.




#8) CashFlow Quadrant
by Robert Kiyosaki


This book builds on the basic principles from Kiyosaki's first book Rich Dad Poor Dad. This book is a must for the transformation from an employee or self-employed individual to a business owner and investor. Using a nice conversational tone, it turns personal economics into common sense examples and principles.




#9) Over The Top
by Zig Ziglar


This book contains so much rich and practical wisdom it is a classic for achievers. I'll wager that every extremely successful person you know reads. That's why one of the keys to success is to read good books. This is one of them.




#10) The One Minute Millionaire
by Mark Victor Hansen and Robert G. Allen


The best-selling authors of Chicken Soup for the Soul and Creating Wealth team up for an outstanding introduction to business ownership. Motivation mixed with how-to nuts and bolts on business, network marketing, internet marketing, and real estate. The combination of a fictional novel with a how-to format is refreshing and stimulating.


Click here to return to:
Home Business Book Shop:
More Self Help Business Book Recommendations
_______________________________________________________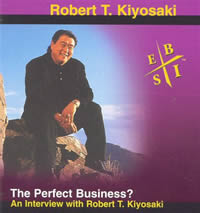 "Money is important, but I don't
want to spend my life working for it."
-Quote from Rich Dad's CASHFLOW Quadrant
The Perfect Business CD is a 25 minute
audio interview that introduces you to
Robert Kiyosaki and his philosophy on
The Perfect Business.
...and We Want To Give You A Copy Free
Click Here For Your Free Perfect Business CD
_________________________________________________________
¦ About Us ¦ Contact Us ¦ Our Partners ¦
¦ Site Map ¦ Links ¦ Home Business Consultants ¦

© Copyright 2005. Home-Business-Expert.com