Home Business Success Pack:
from Home-Business-Expert.com
---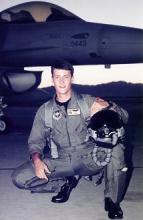 As an F-16 fighter pilot I have learned that achieving home business success is a lot like flying an airplane. It takes focus, concentration, discipline, and skill.
I went through years of intense training to become a military officer and professional aviator. I have also gone through years of "hard knocks" training and mistakes to become a professional business owner.
There are so many things I wish I had known before I started a business.

Things that would have saved me a lot of time, money, and effort. The FREE Home Business Success Pack offers you the opportunity to learn from those who have "been there, done that".
As a fighter pilot - I can protect the skies. As a home business expert - I can protect you against the fraud, lies, and scams that cause failure for so many people.
Like flying an airplane, home business success depends on basic fundamentals.
The Home Business Success Pack offers those fundamentals to get you started in the right direction.
Our aim is to arm you with tools and resources to: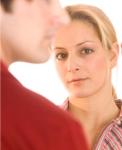 Show Where Pitfalls Lie and How to Avoid Them

Strategies to Save Time, Money, and Effort

Build Confidence

Eliminate Confusion

Establish Life-Long Financial Security

Be your own Judge and Decide for Yourself




Tips, Strategies, and Techniques Guaranteed to
Save You Time, Money, and Effort


• Don't Waste Your Energy Re-Inventing the Wheel
• Don't Waste Your Money Chasing Scams
• Avoid Embarassing Common Mistakes
• Save Your Time for the Important Things




_________________________________________________________

I have used (and discarded) hundreds of resources in building a business - books, audios, websites, courses, etc. One of the most profound resources I have found is Robert Kiyosaki. His international best-selling book Rich Dad Poor Dad - has spent over FIVE YEARS straight on the New York Times Bestseller list.

"The Perfect Business" CD (a $25 Value) is a 25 minute audio interview with Robert Kiyosaki. In this powerful CD, Robert Kiyosaki explains his philosophy on The Perfect Business. You could hardly find more expertise on achieving home business success - and we want to give you a copy FREE.

WHY?

Because we are sick and tired of all the scams, lies, and bad information that plague the Internet. We want you to be armed with the information that will allow you to make a sound and informed business decision. Then you can be the judge and decide for yourself.

Request The Perfect Business CD TODAY (as part of the FREE Home Business Success Pack), and I will also e-mail you Four FREE Reports (a $64 Value). There are reasons that people fail, and there are reasons that people succeed. These reports contain important information that will save you a ton of frustration and heartache.

#1) How Your Job Can Be Dangerous To Your Wealth
...A Side-by-Side Comparison of Owning a Business vs. Having a Job

#2) Throw Away Your Oars and Fire Your Boss
...A Detailed Look on How to Analyze a Home Business Opportunity

#3) Proven Advice To Start a Home Business -- By an Expert
...How to Find and Avoid Home Business Scams

#4) Whose Fault Will It Be When Your Home Business Fails?
...Ten Common Mistakes that will Sabotage Your Success

A legitimate home business provides an unlimited income potential with a very small investment. Given that potential, wouldn't any sane person be willing to evaluate that possibility. Regardless of where you are in your Home Business Research, these Four Reports will take you from where you are now to where you want to be.

You could scour the Internet for weeks (believe me - I have). You would not find more value than is available right here and right now at your fingertips!

Fill out the simple form below to request the Home Business Success Pack - an $89 Value for FREE! Note: The Perfect Business CD is only available in the United States.

Privacy Policy: We hate spam as much as you do! Your information will be kept strictly confidential and will be used only for the purpose of getting this information in your hands. We will not sell or give your information to anyone.

_________________________________________________________________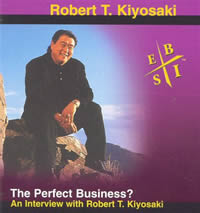 "Money is important, but I don't
want to spend my life working for it."
-Quote from Rich Dad's CASHFLOW Quadrant
The Perfect Business CD is a 25 minute audio
interview that introduces you to Robert Kiyosaki
and his philosophy on The Perfect Business.
It's a great supplement to the
Home Business Success Pack
...and We Want To Give You A Copy Free
Click Here For Your Free Perfect Business CD:
Supplement the Home Business Success Pack
_____________________________________________________________
¦ About Us ¦ Contact Us ¦ Our Partners ¦
¦ Site Map ¦ Links ¦ Home Business Consultants ¦

© Copyright 2005. Home-Business-Expert.com