The Shiny Nickel:
Home Business Success Newsletter
---
Our Home Business Success Newsletter – Home Business Vectors– will help take you from where you are to where you want to be.
Subscribe now to Home Business Vectors, the Home Business Success Newsletter from Home-Business-Expert.com and receive:
Tips, Strategies, and Techniques guaranteed to save you Time, Money, and Effort
• Home Business Ideas: Don't Waste Your Time Re-Inventing the Wheel
• How to Research Opportunities: Don't Waste Money Chasing Scams
• Straightforward and Reliable Information
• Opportunity Reviews: Don't Waste Your Energy Scouring the Internet
Subscribe NOW and receive a FREE Bonus,
The Home Business Success Pack
Three Reports (a $49 Value):
How to Analyze a Home Business Opportunity

Ten Mistakes that Will Sabotage Your Success

Top Five Home Business Opportunities
PLUS:
Consultation with a Home Business Success Coach (a $95 Value)
You receive all of the above (a $144 Value) for FREE, in addition to the benefits of The Shiny Nickel Home Business Success Newsletter.
_______________________________________________________________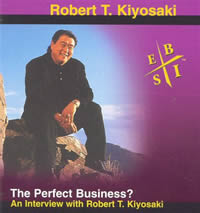 "Money is important, but I don't
want to spend my life working for it."
-Quote from Rich Dad's CASHFLOW Quadrant
The Perfect Business CD is a 25 minute audio
interview that introduces you to Robert Kiyosaki
and his philosophy on The Perfect Business.
...and We Want To Give You A Copy Free
Click Here For Your Free Perfect Business CD
_______________________________________________________
¦ About Us ¦ Contact Us ¦ Our Partners ¦
¦ Site Map ¦ Links ¦ Home Business Consultants ¦

© Copyright 2005. Home-Business-Expert.com