Online Business System Scam
How to Spot One
---
Unfortunately, a lot of home business "opportunities" out there end up being an online business system scam. That's why you have to be careful when researching them.
Here is An ACTUAL Advertisement on the Internet:
We will show you the money with:
NO Sponsoring
NO Advertising
NO Effort

Wow - sit on your couch, do nothing, and make money. Does it sound good? Or does it sound suspicious? Most things that sound too good to be true – are.
Here are some indicators that are a dead giveaway of an online business system scam. Any of these, associated with an "opportunity", should generate suspicion.
No Selling Required
"Free" Home Business Opportunities
No Investment
No Effort
Fully Automated
_______________________________________________________
Letter Stuffing
To start with – this issue needs to be put to bed. Letter Stuffing is a scam – PERIOD. A machine can stuff letters 100 times faster and 100 times cheaper than any person. We can personally guarantee you are never going to make any significant income from letter stuffing.
No Selling Required
The definition of business, regardless of the opportunity, is the exchange of a product or service for something else of value, usually money. No matter how you cut it, you or somebody else are going to have sell a product or service.
You won't have to use a high-pressure "used car salesman" approach and you won't have to sell door-to-door. You will not have to bug your friends and family until they are annoyed with you. The good news is that you are already an accomplished salesperson. You just probably don't realize it.
You have engaged in the sales process every single time you've: gone on a date, convinced your kids/husband/wife/friends to do something, asked for a raise, invited someone for dinner, cleaned up your house for company, or referred someone to a good movie or book. You already have the skills. It's simply a matter of channeling and strengthening your already-existing abilities into a new environment. By no means do you have to be a master salesperson to be successful. The claim "no selling required" is a key indicator of an online business system scam or at best, a misleading and unethical gimmick to sucker people in.
No Investment Required
There is no such thing in this world as something for nothing. You CAN start your own home business for a fraction of what it has traditionally cost. There are hundreds of reputable home based business opportunities that you can start for as little as $100. Where else can you invest $100 with the potential for unlimited returns?
If you wanted to go from LA to New York: you could walk, drive a car, take a train, or you could fly. The tradeoff is between the level of effort you must exert, the time it takes you to get there, and the cost. But they will all get you there eventually. A home business is no different. The more you invest in the beginning – the faster you will get there. But, you can get there by walking – one step at a time. However, regardless of the method you choose – it WILL require some effort.
Free Home Based Business
Yes, there are many legitimate opportunities that don't necessarily require an investment to get started. A great example is an affiliate program. An affiliate program commissions for selling a product for an already established company. It should cost nothing to join an affiliate program. However, that doesn't mean the opportunity is "free". There are hidden costs in running any business: website hosting, phone bill, e-mail accounts, office supplies, marketing materials, education material, etc. The phrase "Free Home Based Business" in an advertisement is generally used to lure people into thinking they can really start and run a home business with absolutely no investment whatsoever. It just isn't true.
No Effort
Make money with NO EFFORT?? It's surprising, but people actually fall for this all the time. We would all like to make money for the minimum amount effort. But to expect that one could make money in a business with no effort whatsoever is not a realistic expectation. We wouldn't expect to get paid in a job with no effort or no contribution. A business is no different.
Eventually, you can make money in a business with little effort. But only after you have built up a residual income. There is only one way to make money with no effort – it's called welfare. Any advertisement that promises you no effort is a dead giveaway of an online business system scam.
Fully Automated
Ask yourself this question: If their "system" was "Fully Automated" ,
What do they need you for and why do they need your money?
ANSWER: An "automated" system would not need you, otherwise it wouldn't be "automated". But, they do need your money, so they can take it and run.
Automated tools and systems are essential elements of running an efficient and effective business. The difference is between Automated Tools (such as auto-responders, contact management software, website hosting, etc.) and "Fully Automated".
Once again, here is an actual advertisement on the Internet:
We will show you the money with:
NO Sponsoring
NO Advertising
NO Effort
There are reputable home business opportunities where you can generate a significant monthly residual income in your spare time and with a fraction of the investment required for "traditional" businesses. However, they will allow you to
Show Yourself the Money With:
A Good Attitude
Discipline
Vision
Effort over Time
________________________________________________________
What Can You Do?
First, do your homework. You could also check with the Better Business Bureau (BBB) at http://www.bbb.org/ or with the Direct Selling Agency (DSA) at http://www.dsa.org/. You could also check with your local District Attorney's office for any complaints for a company acting like an online business system scam. You should realize however, that the BBB and the DSA are for-profit organizations. They are still a great source for reliable and ethical information - just take their assessments with a grain of salt.
Click here to return to:
Home Based Business Opportunity Guide:
Don't Fall for an Online Business System Scam
___________________________________________________________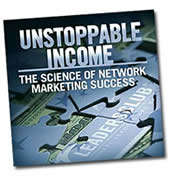 Thousands now succeed in Network Marketing who never thought they could
Thanks to the proven strategies revealed
on this CD.
....and we want to give you a copy free!
Don't Fall for an Online Business System Scam:
Click Here For Your Free Training CD
_______________________________________________________
¦About Us¦Contact Us¦Our Partners¦
¦Site Map¦Links¦Home Business Consultants¦

© Copyright 2005. Home-Business-Expert.com