Home-Business-Expert.com
Privacy Statement
---
Home-Business-Expert.com
Mike Waite
107 NE Thunder St.
Mountain Home, ID 83647
1-208-587-0646
Home Business Expert has created this privacy statement in order to demonstrate our firm commitment to privacy. The following discloses the information gathering and dissemination practices for this Web site: Home-Business-Expert.com
Your Contact Information
We do not rent, sell or give away any of our contact information here at Home-Business-Expert.com. All information is strictly for our use only.
Information Automatically Logged
We use your IP address to help diagnose problems with our server and to administer our Web site. We do not use your IP address for any other purpose.
Cookies
Our Site uses cookies to keep track of your shopping cart. The use of cookies on Our Site is currently disabled.
External Links
This site contains links to other sites. Home-Business-Expert.com is not responsible for the privacy practices or the content of such Web sites.
Security
This site has security measures in place to protect the loss, misuse, and alteration of the information under our control.
Contacting the Web Site
If you have any questions or concerns about this privacy statement, the practices of this site, or your dealings with this Web site, please feel free to Contact Us.
___________________________________________________________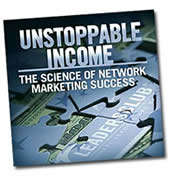 Thousands now succeed in Network Marketing who never thought they could...
Thanks to the proven strategies
revealed on this CD.
....and we want to give you a copy free!
Click Here For Your Free Training CD
_______________________________________________________
¦About Us¦Contact Us¦Our Partners¦
¦Site Map¦Links¦Home Business Consultants¦

© Copyright 2005. Home-Business-Expert.com