Business Sales Book List
---
Following is our Business Sales Book Top Ten List
#1)Your First Year in Sales: Making the Transition from Total Novice to Successful Professional
by Tim Connor


This business sales book has some great advice for the beginner in sales or business – with some great nuggets of wisdom about success in life in general as well. The author provides a road map to success which, if followed, will help any starting business owner or salesperson become a true professional - as well as avoid the common pitfalls in a business career. A great motivational read with well written sections and a great layout.




#2)Secrets of Question Based Selling: How the Most Powerful Tool in Business Can Double Your Sales Results
by Thomas A. Freese


This is a truly great business sales book. With a very to read format, each page is packed with interesting insights to the sales process. Freese addresses common sales dilemmas. My copy of this book has been heavily marked and written in. Possibly the best sales training book on the market – for the beginner or seasoned professional.




#3)The New Conceptual Selling: The Most Effective and Proven Method for Face-to-Face Sales Planning
by Stephen E. Heiman and Diane Sanchez


Throw the old rules of traditional sales out the window. To remain successful in business you must sell. To be a sales professional, you need to truly understand the selling process. A customer-driven model of sales is the only approach for long-term success. The book includes "personal workshops" and practical strategies for application of key concepts directly to any sales situation. This book eliminates a "product-pitch" approach. With a new update to reflect today's economy, it's a must read.




#4)The New Strategic Selling: The Unique Sales System Proven Successful by the World's Best Companies
by Stephen E. Heiman and Diane Sanchez


This business sales book offers great methods and techniques for those who don't want to consider themselves "salespeople" - but who indeed sell – like those of us in a home business. You will find this to be a low pressure, ethics-based approach to selling. The methodological approach offered is very easy to follow and intuitive. For the professional salesperson, it puts into a repeatable process what they have been doing instinctively. But why leave it to chance? An A+++ book!




#5)Ziglar on Selling: The Ultimate Handbook for the Complete Sales Professional
by Zig Ziglar


I have been reading Zig's books and listening to his audios for years. He shares his experiences and solutions from a long and distinguished career as a professional salesman. Very positive and useful. I play the audio version of this business sales book on a monthly basis. I always catch a new nugget of wisdom every time.




#6)The Greatest Salesman in the World
by Og Mandino


This business sales book launched the career of Og Mandino, the author. Loaded with great information in a slim volume. The storyline of the book is also motivating and inspirational.




#7)How to Master the Art of Selling
by Tom Hopkins


If you have ever wondered what it takes to be a champion closer, this book will show you how. Thanks to the Porcupine, the Tie-down, and other "cross-examination" techniques, you will learn the art of closing the sale. "If your tactics are sound, they can't fight you."




#8)Zero Resistance Selling
by Maxwell Maltz


The author is currently President of the Psycho-Cybernetics Foundation. His wisdom is easy to follow - but more than that it is right on! After reading this book you will be a changed person. Kennedy covers smart thinking, system thinking, futuristic thinking, and positive thinking. This book makes it very clear as to how to think in the right way so that your success is assured.




#9)Psychology of Selling
by Brian Tracy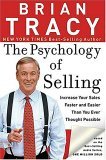 It is not the knowing but the application that helps us become better sales professionals. Some of his teachings are basic, common sense. Yet the way that he illustrates the usage and prinicples are second to none. This material has helped me improve my selling skills dramatically. If you are looking for some ideas and skills to apply then this book is a wealth of practical information.




#10)Selling 101: What Every Successful Sales Professional Needs to Know
by Zig Ziglar


'Selling 101' is an easy to read introduction to sales technique for those new to the business world. But it's also a great refresher for the more veteran salesperson. A quick read with easy to apply principles to improve your skills. There are chapters on overcoming call reluctance, need analysis, closing, dealing with angry clients, making the most of your time and more. Part motivation, part how-to, 'Selling 101' may be just what you need to improve your sales results a little or a lot.


Click here to return to:
Home Business Book Shop:
More Business Sales Book Options
_______________________________________________________
¦ About Us ¦ Contact Us ¦ Our Partners ¦
¦ Site Map ¦ Links ¦ Home Business Consultants ¦

© Copyright 2005. Home-Business-Expert.com