10 Common Home Business Mistakes


by Mike Waite
(Home-Business-Expert.com)
These Ten Common Home Business Mistakes are the reason 97% of home businesses will ultimately fail.
1) UNREALISTIC EXPECTATIONS
2) DON'T TREAT IT LIKE A REAL BUSINESS
3) LACK OF CAPITAL / FINANCIAL SKILLS
4) DON'T ANALYZE THE OPPORTUNITY
5) LACK OF ACTION
6) LACK OF BUSINESS SKILLS / TRAINING
7) NO SUPPORT OR MENTOR
8) LACK OF LEADS / PROSPECTS
9) NO SYSTEM
10) GIVE UP TOO EARLY OR TOO EASILY

For a detailed discussion on these mistakes and how to prevent them, be sure to request our FREE Home Business Success Pack.
_______________________________________________________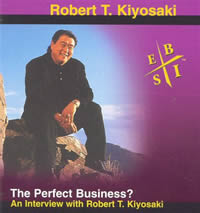 "Money is important, but I don't
want to spend my life working for it."
-Quote from Rich Dad's CASHFLOW Quadrant
The Perfect Business CD is a 25 minute
audio interview that introduces you to
Robert Kiyosaki and his philosophy on
The Perfect Business.
...and We Want To Give You A Copy Free
Click Here For Your Free Perfect Business CD
_________________________________________________________
¦ About Us ¦ Contact Us ¦ Our Partners ¦
¦ Site Map ¦ Links ¦ Home Business Consultants ¦

© Copyright 2005. Home-Business-Expert.com