Marketing Education
Lesson Plan
---
A Market Analysis is the next step in the Business Plan writing a process and here is a marketing education lesson plan that covers the details. As mentioned previously, successful business owners ensure that there is a market for their product / service before they launch their business.
Here are the components of this marketing education lesson plan:
The Overall Market
Who will buy your product? You need to know it there are indeed potential customers for your product out there – any potential lenders or investors will also want this confirmed. A very common mistake that many business owners make is trying to "force" their idea or product onto the market. It simply doesn't work that way. The market in a capitalist system is a pulling force. You must first identify a need or a problem that people have. THEN, you analyze whether your product will fill that need or provide them a solution.
This is by far the most important lesson of this marketing education lesson plan. It is better to do your homework now, in the planning stage, before you open your doors and have no customers. People are drawn to what they are looking for. We are bombarded every day by thousands of marketing messages – but they all fade into background noise except for those few messages that appeal to a need or problem we have – those are the messages we notice.
There are two ways to approach the market analysis part of this marketing education lesson plan:
1) You already have an idea for a service or product. Then you need to go out and confirm there is a need for that service or product. Do not assume that it exists without confirmation. This is the foundation of your entire business plan. Thousands of businesses fail every year because they make this KEY fatal mistake. It starts with a "great idea" for a business. Problem is – nobody cares about that great idea and the business fails.
2) You have recognized a need or a problem people have. Analyze that need or problem in more detail and determine what product or service you can develop or offer to solve it. This is the best way to guide your research efforts when looking for a product or service-based home business opportunity.
Market Trends
Investigate similar businesses that have been successful. That doesn't automatically guarantee your success. Note: When developing your marketing plan, be careful not to be a "me-too" marketer. You must find a Unique Selling Proposition.
Also, look for economic, social, industry and society trends. You can either move against a wave or you can catch it and ride it for all it's worth.
"It is easiest to ride a horse
in the direction it is going."
- Abraham Lincoln
Here are some case studies and examples of successful companies that provide a good marketing education lesson plan example by doing their homework and studying market trends:
A) One nutritional supplement company (a subsidiary of Nature's Sunshine), has taken advantage of several trends simultaneously: societal trend toward health (e.g. supplements) and the oncoming retirement of the baby-boom generation (people want to look and feel younger). With an explosive growth in sales of over 1600% in the last year alone, one would have to say they definitely know about market trends. The company's name is Synergy Worldwide.
B) One more example is the financial planning trend in society. More and more people are becoming more concerned with managing their debt and are also becoming more savvy on financial matters. Financial Freedom Society, Inc. has capitalized on that trend and provides a great marketing education lesson plan example.
C) The Network Marketing industry has exploded in the past several years. Network marketers need leads and many of them (with low experience) also need training. One company that has recognized and capitalized on this niche opportunity is Leaders Club.
Target Market and Customer Characteristics
You will need to define your ideal customer. This will play into your marketing plan later. Successful business owners market with a sniper rifle, not a shotgun. They know exactly who their ideal customers are which provides them with the knowledge of exactly how to market to them.
In defining your target market, here are some things you will want to consider: age, income, marital status, gender, ethnicity, education, interests, background, skills, personality, attitudes, politics, height, weight, every detail – what color socks they wear and what time they get up in the morning. Many of these may not be important but you should be discriminatory.
We don't mean that in a prejudicial manner, but in a demographic way. Gender, ethnicity, religion, and politics could be a significant factor in defining your ideal customer. If I were starting a Christian, Korean, conservative politics book store then my ideal customer would not be an Italian Baptist Democrat.
The better you can define your ideal customer, the more confident lenders or investors will be that you can find them and sell to them. You'll also be more confident as you develop your marketing plan.
Some other sources for a detailed, low-budget market analysis:
Marketing surveys or demographic reports. You can tap into free marketing data offered by the US Census Bureau and other government agencies. Contact your local Census State Data Center in your state capital by calling your state capital operator at 411 or going to www.census.gov/sdc/www/. You can also get free and low cost marketing help from your local Small Business Development Center by contacting 1-800-8-ASK-SBA or at http://www.sba.gov/sbdc/sbdcnear.html. Finally, you can check out resources from the US Small Business Administration at www.sba.gov/.
Media Reports. Newspapers and magazines can be a great source of information on market trends and demand for a certain product or service.
Talk with people. Conversations with potential customers can show if there is a need for your business. If you're writing a plan for a lender or investor, then you could carry out an informal survey of some likely customers and include the results, as well as quotes from them saying they'd use your services.
Request our FREE Home Business Success Pack to learn more and supplement this marketing education lesson plan.
Click here to return to
Business Plan for Home Business
More Elements of a Marketing Education Lesson Plan
_________________________________________________________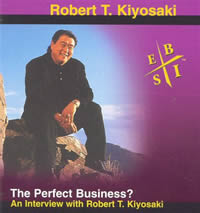 "Money is important, but I don't
want to spend my life working for it."
-Quote from Rich Dad's CASHFLOW Quadrant
The Perfect Business CD is a 25 minute
audio interview that introduces you to
Robert Kiyosaki and his philosophy on
The Perfect Business.
...and We Want To Give You A Copy Free
Click Here For Your Free Perfect Business CD
Put this Marketing Education Lesson Plan into Practice
_________________________________________________________
¦ About Us ¦ Contact Us ¦ Our Partners ¦
¦ Site Map ¦ Links ¦ Home Business Consultants ¦

© Copyright 2005. Home-Business-Expert.com